Imagine an instructional coach and teacher having a conversation. The coach is trying to convince the teacher that he should ask more questions to increase student engagement. The teacher, however, is having none of it. From his perspective, too many questions would inhibit reflection, and more questions wouldn't promote the kind of learning he wants to see in his students. The conversation goes back and forth, with each side making their case and no progress being made. The more the coach pushes, the more the teacher digs in, and the more the teacher digs in, the more the coach pushes and keeps giving reasons or research to back up why questioning is a good strategy.
I know about this conversation because it's one that I have experienced—on both sides. I've been the teacher and I've been the coach—and in both cases, there was no real change. When I have coached others, I've often felt that since I have expertise, I should (or must) tell them what to do so they can quickly see improvements. The reality is, however, that just telling people what to do, even with elaborate explanations why, rarely works. I have a word to describe this kind of communication: "coachsplaining."
Coaches engage in coachsplaining when they do most of the talking and the thinking.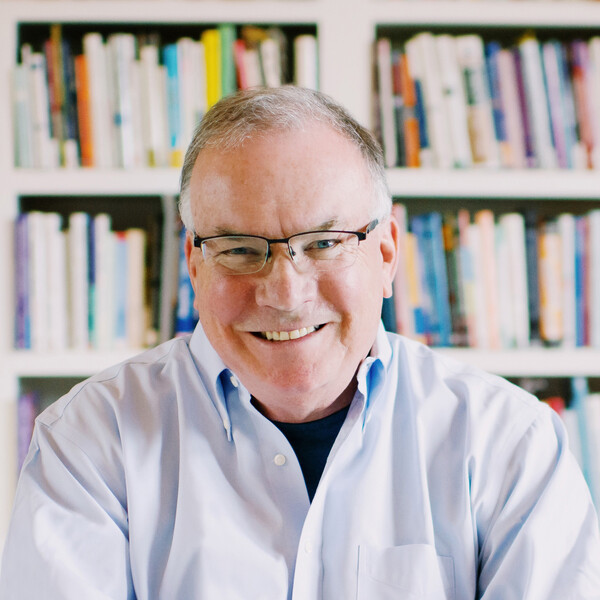 Coaches engage in coachsplaining when they do most of the talking and the thinking. Coaches coachsplain when they tell teachers what they've done right and wrong, and then deliver a strong message about strategies the teachers should use. When they tell teachers what to do before asking teachers what they think they should do, that's also coachsplaining. A "coachsplainer" probably feels it's their job to solve teachers' problems for them.
Of course, there are times when giving advice can be very helpful. Too often, though, coaches jump to coachsplaining when it's unnecessary, and this actually inhibits professional learning.
Five Reasons to Not Coachsplain
This approach usually fails because:
1. It doesn't account for complexity.
For complex work like teaching, the simple suggestions that come from coachsplaining usually don't help. Complex challenges require solutions that are adapted over time to the unique strengths and needs of students and teachers. One-size-fits-all solutions often make things worse, not better (Heifetz, Grashow, & Linsky, 2009). Real change happens when coaches and teachers collaborate and adapt teaching strategies gradually until a teacher's instructional practice clearly addresses students' needs. For example, a coach and teacher might start out by co-constructing a rubric for student writing. After sharing the rubric with students and reviewing student writing, the teacher might realize that important aspects of writing have been left out of the rubric. Recognizing the rubric needs to change, the teacher might revise it on her own or partner with the coach to make the rubric more effective.
2. It misplaces the focus.
Coachsplaining usually puts the focus on how teachers are teaching. Coaches tell teachers strategies they should use so their students will be more engaged and learn more. But research has found that during coaching, the focus should be on students, not strategies (Hasbrouck & Michel, 2021). This doesn't mean strategies aren't important. But discussion should start with the changes teachers want to see for their students before teacher and coach discuss what the teacher might do to bring those changes about. Teacher goals focused on students strengthening their achievement or behavior provide a way to measure whether strategies are working and monitor progress.
3. It robs teachers of status.
In interactions, most people expect to be treated in ways appropriate for the status they think they deserve—and watch to see if that's happening. If people aren't conferred with the status they expect, they usually check out (Schein, 2009). When coaches coachsplain, it communicates that they see themselves as more important than the teachers with whom they're collaborating. Coaches who put themselves one up in this way, and put teachers one down, shouldn't be surprised when teachers stop listening.
4. It saps motivation.
People are rarely motivated by other people's goals for them. Evidence (and much of our own experience, if we think about it) shows that telling people what their goal is doesn't lead to commitment (Pink, 2009). Real change starts from the inside out.
5. It thwarts learning.
Overexplaining and telling others what to do takes learning opportunities away from them. The implicit message communicated is that we don't think the other person can solve their own problems. To get the schools our students deserve, we need teachers who are professionals—so teachers must be treated like people capable of using their own professional judgment. Doing the thinking for teachers creates dependence, inhibits learning, and deprofessionalizes teaching.
The Power of Humility
Sometimes the temptation to coachsplain can be overwhelming. As professionals dedicated to helping teachers be their best, we see a need, and because we want what's best for students and teachers, we want to tell the teacher what to do. The reality is that most classrooms are so complex that a humble, adaptive approach is more effective. When a coach starts by asking teachers what they think and listening with curiosity rather than speaking to gain control, that coach is more likely to do what's best for students and teachers. And that puts the focus where it should be.